In affiliate marketing, making money is never easy but making mistakes is really common. These mistakes can prevent you from starting with affiliate marketing. Fortunately, once you've identified these killer mistakes, it's easy to correct them so you can stop making them in your own affiliate marketing campaigns.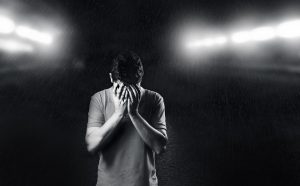 Mistake #1 – Focusing On Selling
We understand that the main goal of affiliate marketing, at least for the marketers themselves, is to make sales. That much is obvious. But you should never focus on "selling". Instead, your main focus should be on helping people. No matter what your market, you should be focused on helping your market in some way, because this shows how you add value to your affiliate offers and how you can get the audience in that market to trust you and want to buy from you.
Mistake #2 – Not Testing
Testing is one of those things that everyone seems to know they're supposed to do, but almost no one actually does. Why exactly is testing so important, anyway? The thing is, you'll never know what might make a difference if you don't test.
Mistake #3 – Sticking With MMO Products
MMO, or Make Money Online, is one of the most financially lucrative markets there is, but it's a mistake to concentrate solely on that one market. Did you know that even the biggest internet marketing gurus have diversified into other markets? That's because any niche, no matter how lucrative, has a maximum income cap that you can reach. Eventually, you could reach virtually the entire market, and your income will suffer because you have nothing new to sell to them and no way to add new value.
Mistake #4 – Spreading Yourself Too Thin
The temptation is great, especially for new affiliate marketers, to spread themselves too thin by branching out into too many markets. Maybe they buy 50 domains all at once, or they set up blogs in 13 different niches in one week. But this is folly. You should focus on one or two key niches at a time, and diversify once you've made some real headway into those niches. Unless you can hire someone to manage multiple blogs, multiple products, multiple email lists, multiple social media pages and accounts… you're doing yourself a huge disservice if you diversify too widely in the beginning.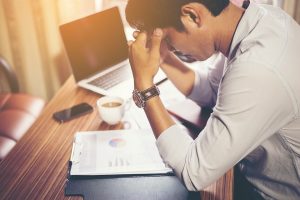 Mistake #5 – Joining Too Many Affiliate Programs
Another major temptation for affiliate marketers is to join too many affiliate programs because they aren't sure which one will be the most profitable for them. Choose your two or three starter niches, and then find 2 to 3 affiliate programs for each one. Make sure you can find at least one really hot product at each affiliate program that looks like it will convert well in your niche, and then stick to promoting that product for a while before you try something new.
Mistake #6 – Not Tracking Results
Tracking, quite simply, lets you know where your traffic is coming from and where it's going. Simple tracking is as simple as using a tracking code through your affiliate program. For example, you can create a unique tracking ID for each website you own on the Amazon affiliate network. Or if you promote products through ClickBank or clickmagick, you can add a custom code word to your affiliate links to allow you to find out where every sale you refer came from.
Mistake #7 – Giving Up Too Quickly
What are some of the commonly used reasons for giving up…
Not making money too quickly
Not getting instant traffic
Not getting accepted to many affiliate networks
Feeling like it's too much work
Thinking affiliate marketing is a "scam"
If you give up too easily, you'll never know what could have been. You never know, you could be the next internet millionaire. But you'll never make it if you give up before it happens!
Wrap Up
Remember: Affiliate marketing is not for cowards. It's not for people who are not willing to take risks. Mistakes are always there, but knowing what common mistakes you might encounter is a great help for aspiring Internet Marketers.
Overcoming the constant changes and technical know-how needed to build a business online can be a very daunting task. Nevertheless, finding the right resources and the right mentors that will guide you step-by-step on how to start your internet marketing business is the key to your online success.
That's why it is important to get connected with the right people. Omar and Melinda Martin have been marketing online since 2010. And while their first 18 months were a real struggle, they soon discovered the secret strategy to build a reliable $23,774.56 per month online business! They've mastered the process of creating and launching products that consistently result in 6 figures.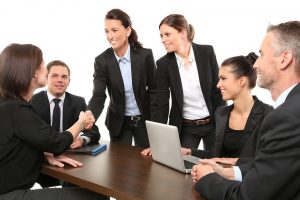 And to helped other Internet Marketers who are struggling online, they have created a complete marketing blueprint for aspiring IM'ers. This guide teaches everything from the basics of internet marketing to launching your first product. It's a solid foundation for anyone who's ready to learn from the pros because you'll get access to cutting-edge products and get exclusive access to training about sales pages, list building, product creation, and more!